Microsoft 365 Security and Compliance
Improve your security, compliance and governance with Microsoft 365 security
Microsoft 365 Enterprise, Mobility + Security (EMS) provides an effective platform to help protect against advanced threats, personal data loss and unauthorised access. At Bridgeall we can help you fully utilise Microsoft's extensive application ecosystem.
Safeguard your organisation with integrated security solutions built to work across platforms

Simplify your security with unified management tools

Fortify your security posture with leading AI, automation and expertise
The Benefits of Microsoft EM+S Suite
Microsoft Enterprise Mobility & Security
Understand the security level across your estate with Microsoft Defender
Prevent, detect and respond to attacks across your estate with Microsoft Defender.
The Defender family offers comprehensive threat prevention, detection, and response capabilities for everyone—from individuals looking to protect their family to the world's largest enterprises.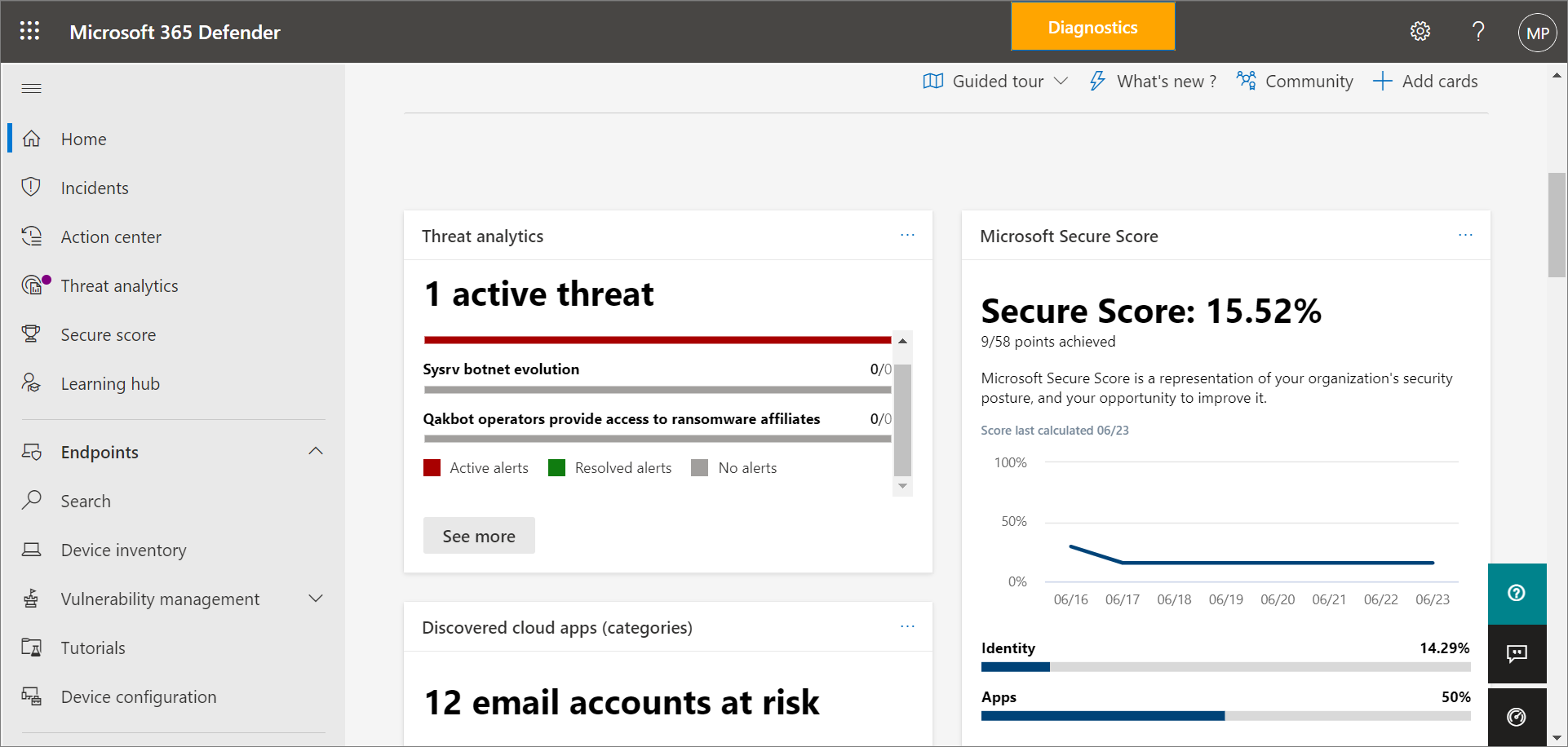 Control identity and access with Azure AD
Protect the accounts of your users and their ability to access data and settings within your organisation with Azure Active Directory (AAD). AAD is a cloud-based identity management product which is designed to use Microsoft's insights within your environment to flag any irregularities or risks. 
Protect your devices with Microsoft Intune
Manage user access and simplify app and device management, including mobile devices, desktop computers, and virtual endpoints with Microsoft Intune. Accessible from anywhere with its web-based admin centre, Intune allows you to configure policies to control what settings/limitations are applied to devices as well as update policies and schedules.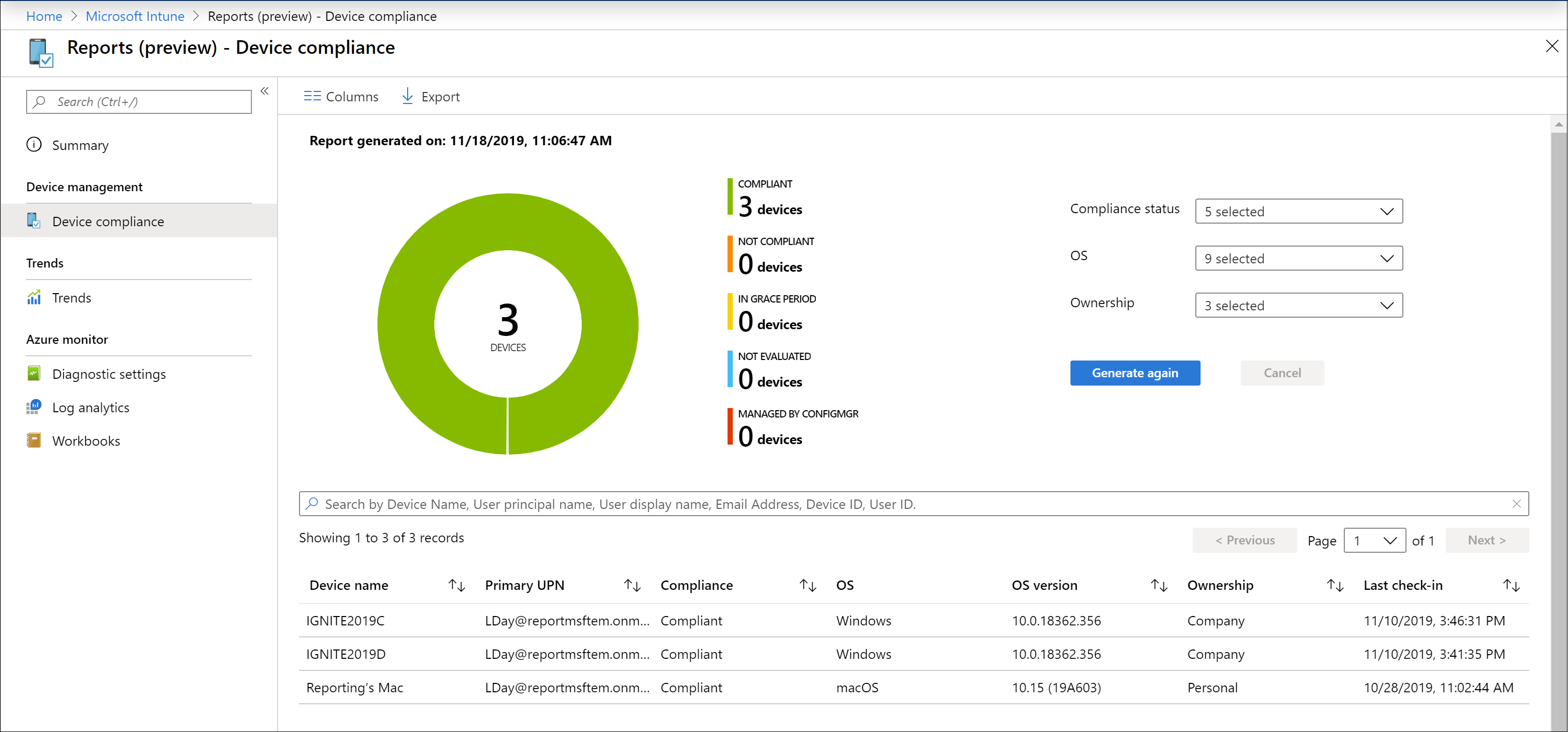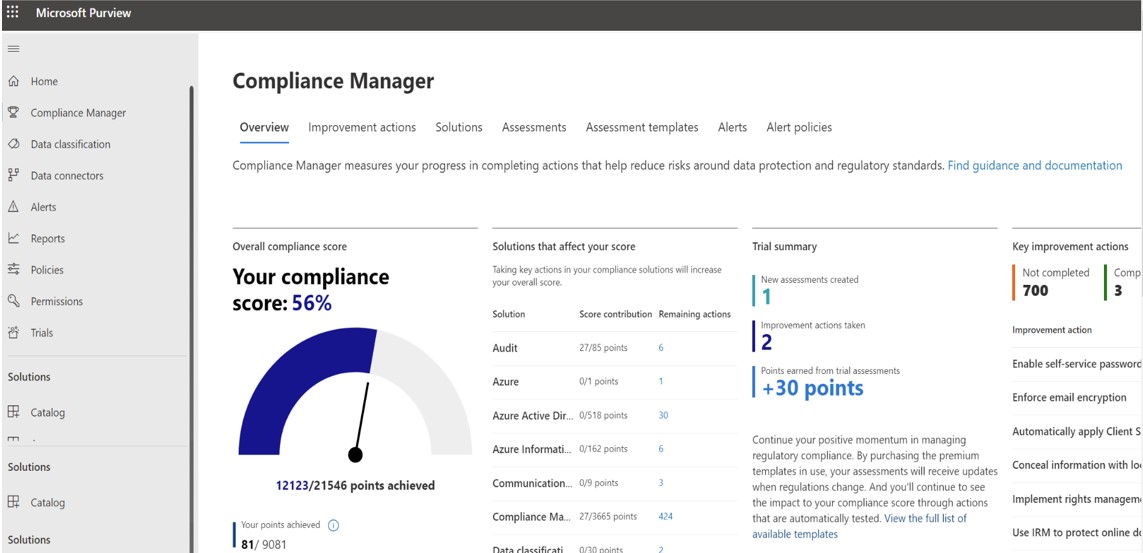 Guard sensitive information with Microsoft Purview
Understand and govern data across your entire data estate with Microsoft Purview. It combines the former Azure Purview and Microsoft 365 compliance solutions into a single pane of glass with the focus on providing a structured approach to improving your data compliance stance.
Microsoft Security Services
If you're looking to start your security journey with Microsoft, we can help. Bridgeall is a leading Microsoft Gold Partner that provides a range of services to support your journey with the EM+S suite. We have a specialist team of Microsoft certified consultants and developers who will work with your organisation and align your business intelligence to your business objectives.   
We are Microsoft Gold Certified partner and provide a full range of advice, implementation, licensing, training and support services for your business. 
Bridgeall's consultants work with each customer to plan, build and run your unique security and compliance requirements in order to secure your users and cloud solutions.
Bridgeall a leading Microsoft Gold partner, provides a 2-hour briefing for organisations to discuss their security requirements with Bridgeall. This briefing will be a high-level discussion of your requirements and an overview of the various approaches that Bridgeall offers.
Bridgeall provide a range of services to help you improve your cyber security and get the most out of Microsoft 365. One of the best places to start is with our M365 security, health check and monitoring service.
As a Tier 1 Microsoft Cloud Solution Provider (CSP) we can provide expert advice and guidance on the minefield of software licensing and cloud services subscriptions. We provide flexibility and will save you money.
Microsoft EM+S FAQs
Enterprise Mobility and Security (EMS) is a security platform suite designed by Microsoft to help businesses and organisations easily protect their company data, user accounts and other information. The system offers multiple services – including tools like Microsoft Advanced Threat Protection and Advanced Threat Analytics, Microsoft Cloud App Security for Office 365 and Microsoft Intune for mobile devices – to create the ultimate cyber security network.

EMS is available as a standalone product, or as an add on service to accompany Office 365 and the rest of the Microsoft suite.  
EM+S applications are included in Office 365 E5, Microsoft 365 E3 and E5, Business Premium and Enterprise mobility suite E3 and E5.