Forrester has recently completed a Total Economic Impact assessment of Microsoft Power Apps and Power Automate.
Made generally available in October 2019, following a two-year public preview, Power Apps is a Microsoft service for building and using custom business apps connecting your data and work across mobile and the web. The public preview attracted 124,000 users from 46,000 organisations across 143 countries.
Power Automate (formerly Microsoft Flow) is an end-to-end business solution aimed at taking productivity to new heights by automating key business processes. It reduces repetitive manual tasks by building powerful workflow automation directly into your apps and services.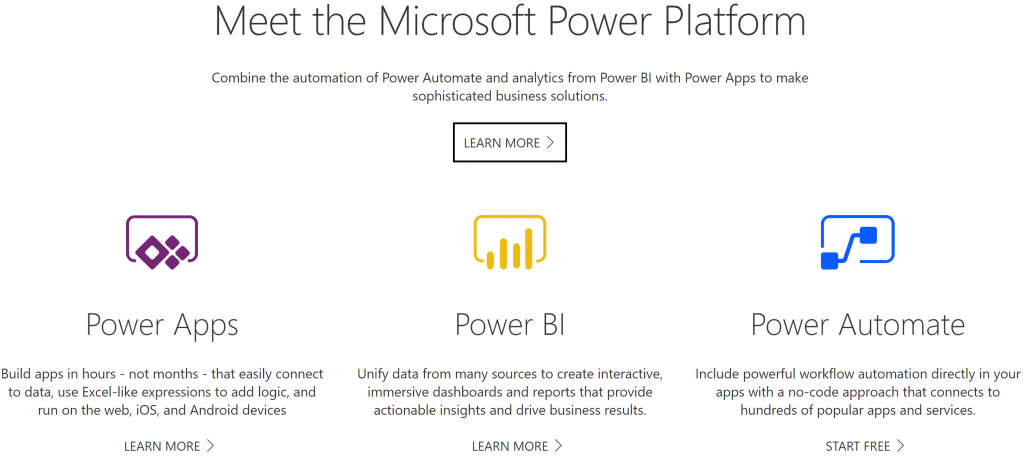 Forrester Evaluation
The Forrester Report identified a wide range of benefits based on a composite organisation with 2,000 employees using Power Apps and Power Automate through their Office 365 and/or Microsoft Dynamics licenses.
A reduction of 70% in the average cost of application development using Power Apps and Power Automate.
Increased process automation and efficiency gains, especially for mobile workers.
Streamlined and automated processes delivering transformation and improved business outcomes.
By providing employees with better access to information, Power Apps and Power Automate allow better and faster decisions to be made which also enhances employee satisfaction.
Power Apps and Power Automate can extend the capabilities of other Microsoft solutions, such as Dynamics CRM and SharePoint, realising additional value.
Data across solutions and workflows can be integrated by tying in with the Microsoft Common Data Store (CDS).
Mobile applications developed with Power Apps and Power Automate are more secure than would otherwise be the case. Because these applications and workflows tie into Active Directory (AD) and other Microsoft security solutions, IT can control permissions at the data and application levels. The use of shadow IT will also be significantly reduced. All Power Apps that are built on the Common Data Service for Apps are automatically GDPR compliant.
A typical organisation using Power Apps and Power Automate realises $8.9 million over three years compared to costs of $1.9 million, resulting in a Net Present Value (NPV) of $7.0 million and an ROI of 362%.
Please do not hesitate to Contact Us if you would like an informal chat about how Microsoft's Power Platform can help your organisation become a Modern Intelligent Workplace. You can also find out out more about the Power Platform with our comprehensive guide below.
The full Forrester report can be downloaded here – Microsoft Power Platform.