Microsoft has announced a new upcoming capability for Power Apps. This new feature will allow the creation of portals as a progressive web app which will allow users to enable portals into apps with a native look and feel right from portal studio in a few steps. 
This is a great new feature that Power Apps users have been crying out for. In this article we explore how it works.

Power Apps Portals as Mobile Apps overview
Power Apps as Mobile Apps is the latest innovation in the Power Apps portals that will enable makers to easily package Canvas apps as Android and iOS mobile apps for corporate end users. This means anyone will be able to build customer facing apps for a fraction of the price. It is currently available in preview but will likely be made generally available early in 2022.  
The Process of making a Power Apps Portal into a mobile app will be achieved by leveraging Progressive Web App technology (PWA) to enable portal to multi-platform supported app which works on all platforms (android/iOS/windows) as well as all form factors (mobile/desktop/tablet). 
With PWA, end users can pin Power Apps portals as an app to the home screen on a mobile device or install it from the app store.  
This new feature also has the following capabilities:  
You can create low code-no code branded app in just a few steps from portal studio

 

Manage basic offline experience of your app

 

You'll be able to distribute your app via browser or app stores

 

Create low code – no code branded app

s
This new feature means you can create your own branded app by customising your PWA by changing the app name, starting page, color, and more using the customisation option. 
Here's how it works: 
Sign in to portals Studio, select 

Progressive web app

.

 

Select 

Enable PWA

 to turn on the PWA capability for your portal and select 

Customise PWA

 under 

Customisation.

 

Add title, description, starting page, splash screen color and app icon.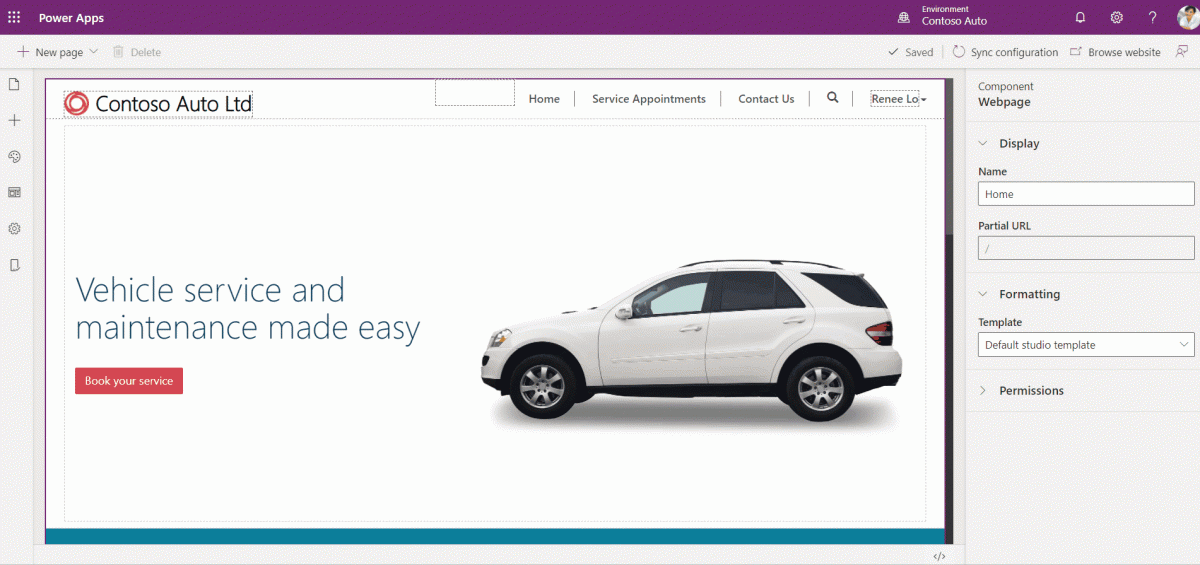 Managing basic offline experience
When the device being used is offline or disconnected from the internet, there is support available to ensure you still have a smooth navigation experience. You can choose the pages within portals that will have a read-only offline capability, and a message page for the rest of the portal capability that isn't enabled for offline access.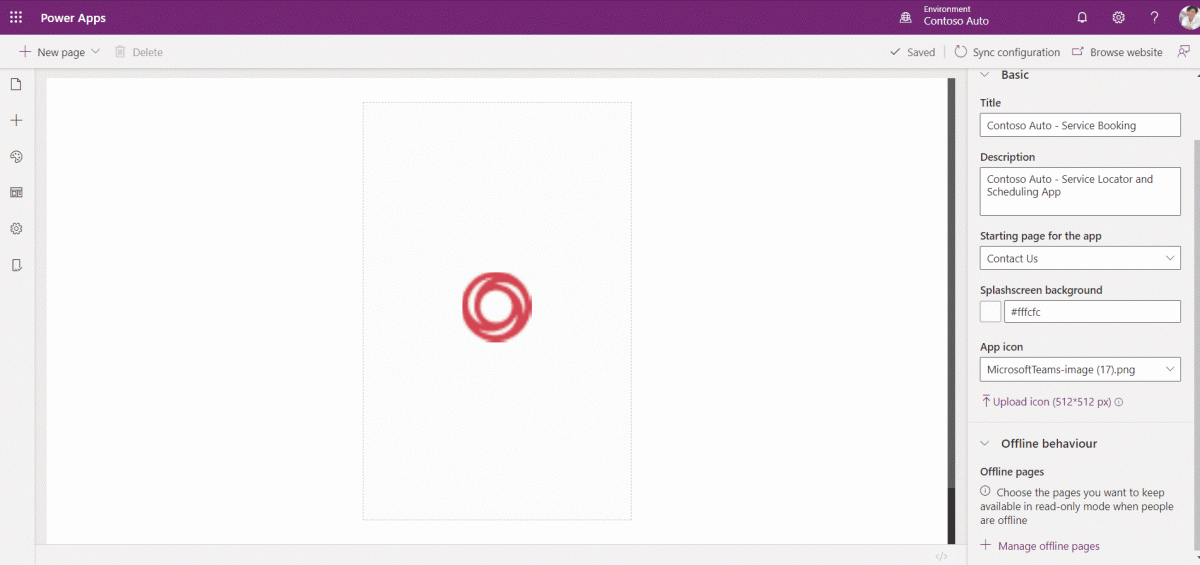 Distributing your app
When your app is complete you can choose to distribute it via browser or via the app store.
Distribute your app using a browser 
Once your portal is enabled as a PWA, users can pin Power Apps portals as an app to the home screen on their device. 
Distribute your app through an app store 
You can create an app package for your portal's PWA and publish the package to different app stores such as Microsoft Windows Store and Google Play Android Store. 
Here's how it works: 
To create an app package, select 

Create app package

 under 

App package

 in 

Progressive web app

 in portals Studio.

 

You'll be taken to 

PWA builder

 where you can create app package for various app stores such as Microsoft Windows Store and Google Play Android Store and step-by-step document to publish app in the respective store.

 

You can now publish the app in respective app store consoles. Each app store will have its own approval and testing process to get through before your app can get live.
As this feature is still in preview, Microsoft is continuing to build and improve its capabilities. If you'd like to find out more about this new announcement and PWA's you can read more here. If you'd like more information on Power Apps and the Power Platform, contact our team to find out more.