This month in our Meet the Team series, we're talking to Umar Ali. Umar is a Solution Architect here at Bridgeall. We find out more about Umar's role and what he enjoys the most about working at Bridgeall.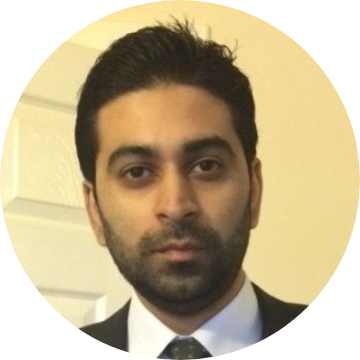 Tell us more about your role and what it involves?
I'm a Solution Architect for Bridgeall. My role covers many different areas. I'm the technical lead on development projects, which means I'm responsible for the design and delivery of software solutions for a wide range of clients. I also lead my own development team and ensure that all software developed is exceptional and satisfies the business requirements. 
We're always working to improve Bridgeall's software development processes by introducing new technologies, standards and frameworks. 
How long have you been working at Bridgeall?
About 9 years now. I started off as a Software Engineer and worked my way up. 
What do you like most about your job?
I would say the variety of work. I'm usually juggling a few projects at the same time and overseeing existing work which keeps me busy. Working on many projects also allows me to meet new clients from all different sectors and businesses, which I enjoy. I get to learn more about them and learn about new domains.  
What does a typical day for you look like?
Every day is quite different. Usually my day kicks off with a catch-up meeting with my team to find out what everyone is working on. Then it varies from working on software projects, designing new solutions and discussing progress with our existing clients. 
What is your background and what certifications do you have?

I have over 13 years' experience in software development and have picked up multiple certifications over time.  
I have the following Microsoft certifications:  
Professional Scrum Master

Azure Developer Associate

Developing Solutions for Microsoft Azure 

 

Azure DevOps Assessment
What technologies do you work with?

 
When it comes to technologies I work with so many. Here is quite an extensive list:  
C#, .NET Framework, .NET Core, Microsoft Azure, Azure DevOps, Visual Studio, Microsoft ASP.NET, MVC, Entity Framework, SQL Server, SQL, T-SQL, SSRS, SSIS, Data Factory, Data Lake, Data Warehouse, Power BI, Xamarin, Docker, HTML, CSS, JavaScript, Vue.js, WinForms, MongoDB, xUnit, Selenium, TDD and Google Cloud Maps Platform.   
What is it like working at Bridgeall?
There's a good mix of people and everyone gets on with each other which is great. One of the best things is we all get involved in activities outside of the office. We've had away days where we've gone away as a team. Christmas nights out are always fun as well. We also used to play football once a week together back when our office was in Hillington which is something I miss. 
How have you found moving to working from home?
Generally, I've enjoyed working from home. In the winter it did feel a bit tougher with the weather and the long days, but thankfully it's starting to pick up again.  
Favourite project you've worked on?
I would have to say the MOSL project we did with the English water market. We worked with CGI and the project was broken into two workstreams. John, our other solution architect worked on one side and I oversaw the other.
What I found interesting about the project was that there were three teams involved in different locations, and we had to ensure the code from each team fit together. I was responsible for ensuring this went smoothly and worked. The process was challenging but extremely rewarding as well.
I should mention that going out to Holland and getting to travel to meet the clients was also a personal highlight.

What do you enjoy doing when you're not working?
I enjoy sports. I play football, snooker and badminton. When I can I also enjoy watching sport as well.
Something on your bucket list?
I've wanted to go to Canada and Japan for quite a while now. Canada for the views and scenery, and Japan for the culture, it's so different to anywhere else. I need to make that happen soon. 
And finally, a note from Umar's team
"Umar is a fantastic line manager. He works tirelessly to ensure those of us he manages are happy at work, and is always willing to chat through and advise on any issues we may be having. I've known him for eight years now, and have never seen him be anything other than professional and friendly." – Stephen McGuire, Senior Software Engineer
Want to know about Bridgeall and the team? Get more of an insight into the company and who we are here.