This month in our Meet the Team series, we're talking to Junior Software Engineer Thomas Murney. We find out more about Thomas and his role at Bridgeall.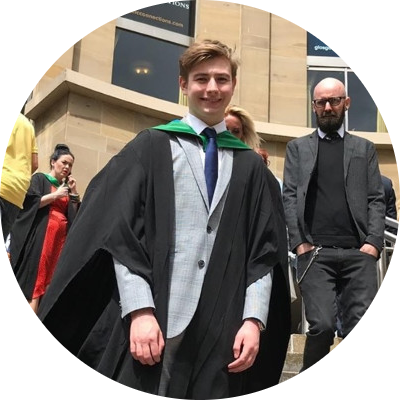 Tell us more about your role and what it involves?
I'm a Junior Software Engineer at Bridgeall. During my time I've been working in the Modern Intelligent Workplace team where we build and deliver solutions through Microsoft 365. My job is to ensure these solutions meet the customer requirements and that I identify and fix any bugs I find while building them.  
How long have you been working at Bridgeall?
I came to Bridgeall straight out of Uni at 2019 as a Graduate I am coming up to three years with the company in September! 
What do you like most about your job?
I would say the problem solving. Trying to find a solution is one of the most frustrating things but once completed and you finally take some time to reflect on it, it makes you feel like you've really accomplished something, especially if you've taken a lot of time on it.
What does a typical day for you look like?
What happens can vary depending on what project we work on, sometimes there are days where I'm building screens for Power Apps, some days there are others which require a lot of configuration/design for SharePoint Sites, as well as that we can also have regular meetings with clients to go over what needs to be completed. I'm also responsible for supporting certain projects after they go live and addressing any support tickets as quickly as I can.  
What is your background?
My work has been primarily on Microsoft 365, more notably developing solutions using the Power Platform, through this I managed to obtain certification as a Power Platform Functional Consultant. This has also come with some work involving PowerShell and .NET to tackle some complex functional requirements which go beyond the Power Platform.
During my time here I also picked up a Microsoft certification as a Data Engineer by passing the DP-203 course, this led me to learning more about Python and Scala which is also an interesting subject I like to explore.   
What is it like working at Bridgeall?
I really enjoy getting to know people a lot more, it really adds a lot of personality to a workplace compared to working for huge organisations where your colleagues can change by the day. 
How have you found moving to working from home?
Obviously it wasn't an ideal situation for anyone in 2020 to shift entirely to working from home but I got used to WFH rather quickly and speaking to everyone via Teams was something I can get used to, however I'm glad to be meeting people face to face again. 
Favourite project you've worked on?
I would say doing the Whyte & Mackay On-Boarding solution was my favourite as I got to put so many interesting features and services into place, all the while building a Power App to pull everything together.  
What do you enjoy doing when you're not working?
I'm quite sporty and competitive so I like to try/watch a new sport every now and then and see if I can get hooked onto it. Lately I've been really interested in Formula One but my passion is always football. I always try my best to get at least one game a week.
Something on your bucket list?
I want to do the London Marathon. Normally I try to attend major sporting events but one I can directly participate in would be incredible, unfortunately I never got a place this year, but fingers crossed for 2023!