This month in our Meet the Team series, we're talking to Sammy Hassan. Sammy is our expert SharePoint & M365 Consultant here at Bridgeall. We find out more about his role and what he enjoys the most about being part of the Bridgeall team.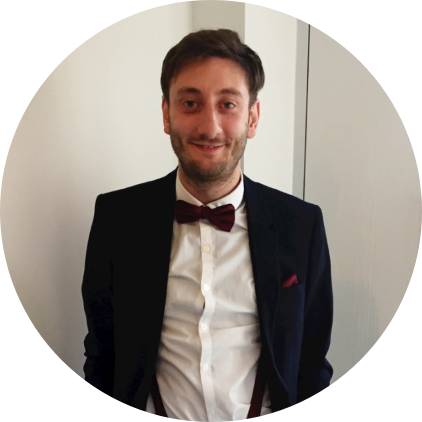 Tell us more about your role and what it involves?
I spend most of my time working with the Power Platform to modernise current processes for clients. The processes tend to be labour intensive with loads of room for human error along the way, so I try to streamline and mitigate the risk in one go.
This usually involves creating business applications using Power Apps, some automation to cut down manual processes using Power Automate and some business intelligence to give trend analysis management information, using Power BI.
How long have you been working at Bridgeall?
I started with Bridgeall in September 2019, and I was only in the office for less than 6 months before the working from home started. 
What do you like most about your job?
I love working with technology that gets noticeably better week by week. Microsoft are great at listening to feedback and improving their applications swiftly. Although it can be quite hard to keep on top of the everchanging technology, it means your skillset is constantly growing and you can keep making small but effective changes to client applications. This is something that would have been much more difficult before cloud-based technology was introduced. 
What does a typical day for you look like?
If I am on project work, I will usually spend the full day problem solving and researching the best ways to achieve the client's requests.
I will then implement the solution and test as much as possible to make sure it is doing what it is meant to. It is amazing how quickly your day can slip away from you when you cannot get something to work the way you want! I also show clients what they can do and train them up so they know how to best use the technology to their advantage.
Other than that, I have recently been getting more involved in creating proposals. This involves looking at a customer's requirements and detailing out how we will solve them, something a bit different that I have enjoyed. As well as dealing with service desk tickets, mainly for previous projects I have worked on.
What is your background and what certifications do you have?

I'm probably different to most at Bridgeall as I did not study anything technical at university or college. I'm a late bloomer in the IT world in the grand scheme of things and only really started working with all things Microsoft through chance at my previous employer, Tesco Bank. I loved working with the technology so made a point of making sure I could make a career out of it by investing loads of personal time to get myself upskilled.
What technologies do you work with?

 
I have worked through my MS-300: Deploying Microsoft 365 Teamwork and PL-400: Microsoft Power Platform Developer Microsoft exams and I am currently working towards my MS-100: Microsoft 365 Identity and Services.
What is it like working at Bridgeall?
I really like working at Bridgeall. I worked for Tesco Bank for over 10 years, so it was a welcome culture change moving to a smaller company. Bridgeall is a tight knit place where everyone is really accommodating. When it comes to sharing their time and knowledge everyone is really helpful which is fundamental when working on some of the more complex scenarios on projects.
How have you found moving to working from home?
It was a huge change for me to begin with. In truth I did not really have the setup for it for the first few months, which plays a massive part in how easy it is to work from home. I have now made sure though that this has changed though, and I definitely prefer working from home and never missing a delivery!
Favourite project you've worked on?
I would have to say the first project I worked on which is currently going through a phase 2 release. I created an application for Whyte and Mackay to improve their New Product Innovation system and I cannot believe how far it has come since it started.
Phase 2 is about to be released in the coming weeks which has some hefty improvements so I cannot wait to see how that lands with the client's front-end users.
What do you enjoy doing when you're not working?
I am really into music and more specifically DJing. Pre-COVID, I used to DJ at Tiki Bar in Glasgow a couple of times a month, playing mostly disco and soul music. I also love house and techno music as well and have been spending a lot of my lockdown time practicing and recording some sets for me and my mates to listen to.
Something on your bucket list?
I would love to DJ at a well-known club. It will probably never happen but there are a few clubs both in Glasgow and across Europe that I would love to be able to say I have DJ'd in. The main 2 would be Sub Club in Glasgow and DC10 in Ibiza.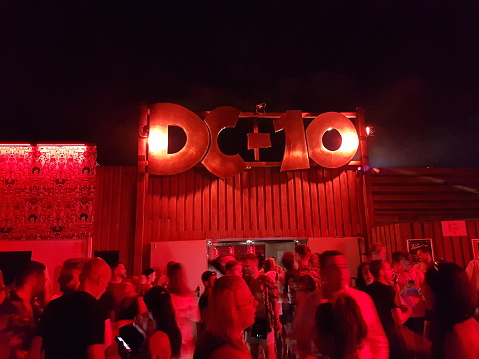 And finally, a note from Sammy's boss
" Sammy is an integral part of the SharePoint and M365 Team. He has a keen interest in what he does, and this comes across in his work. He builds up an excellent rapport with both new customers and existing customers and is always happy to go the extra mile for them to ensure that they are delighted with the solution. Customers enjoy working with him and he regularly receives excellent feedback from them." – Graeme McLean, SharePoint & M365 Practice Lead 
Want to know about Bridgeall and the team? Get more of an insight into the company and who we are here.