This month in our Meet the Team series, we're talking to Liam Rae. A Cloud Engineer, we talk to Liam about his role and what he enjoys the most about working at Bridgeall.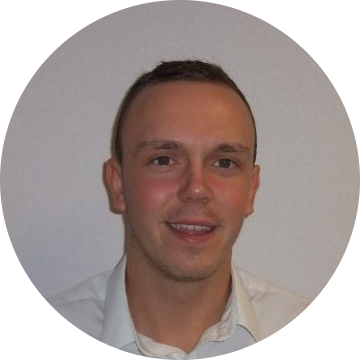 Tell us more about your role and what it involves?
I'm a Cloud Engineer here at Bridgeall. I always find it difficult to explain my job to someone who isn't into IT themselves, they just think we play with computers all day. In reality it's my job to support our clients day-to-day with their Office 365 and Azure cloud environments as well as supporting projects to help them reach their goals.
How long have you been working at Bridgeall?
I started with Bridgeall on the 26th of July 2021. I was a bit worried starting a new job during the Covid-19 pandemic but everyone here at Bridgeall has been so welcoming and friendly, making it such an easy experience, it feels like I have been here years!  
What do you like most about your job?
Being a bit of a tech geek as my friends would say I just love to get involved in the latest technologies. I'd say my needs on that front are well and truly met here as each of our clients strive to be at the forefront with technology in their respective industries.
What does a typical day for you look like?
This is a difficult one, not two days are the same, each bringing a new challenge. Usually though after my tea I will work through system checks, this is where I'd proactively check our clients systems for issues or irregularities that I can fix before they become an issue.  
Then throughout the day I will support our service desk to help resolve issues or action requests raised by our clients. I will usually have project work to carry out as well which can be anything from setting up a new DR environment for a clients systems to migrating a client to Azure Active Directory.
What is your background?

After leaving school, which was now many years ago, I started out wanting to be a Civil Engineer however I soon realised that wasn't for me. Being a bit of a 'tech geek' I leaped at the opportunity of an IT apprenticeship with an Emergency Service, it was pretty exciting as they were embarking on a large transformation which gave plenty opportunities to get involved in some cool projects. I then spent a few years working within the financial services before coming to Bridgeall.  
As well as doing an apprenticeship over the years I have attended many training courses and obtained some Microsoft certifications with the most recent ones being the Azure Administrator.
What is it like working at Bridgeall?
It's brilliant. I feel pretty lucky to be working with such a good bunch of people that are so supportive and welcoming. 
How have you found moving to working from home?
At first it was a bit strange, I had gotten into a routine of traveling into the office each day and chatting to people round the office but as time has went on I now prefer it. I'd usually spend about two hours commuting back and forth from the office each day, now I have that extra time to myself and most importantly not needing to deal with the stress of the rush hour!  
Favourite project you've worked on?
I recently worked on a project for a client to set up a proof of concept for a disaster recovery environment in Azure. They wanted a solution that would in the event of a Microsoft region going offline bring their systems and services online in a secondary region. This gave me the opportunity to work on technologies I wasn't too familiar with to start with as well as brush up on my PowerShell scripting. I look forward to seeing this go live in their production environment.
What do you enjoy doing when you're not working?
When I am not working I enjoy trying to keep fit by going to the gym and going out running, I usually undo all the good work by eating too much chocolate. I also enjoy binge watching series on Netflix, I'm looking forward to the next series of Ozark coming out. We have not long gotten a puppy Harley, a very active Border Collie x Staffy, she is keeping me on my toes, needing lots of attention and walks but I wouldn't have it any other way.  
Something on your bucket list?
I'm not one for cold weather so I've always loved the idea of one day living abroad, where yet I am not entirely sure, I think I'd need to go explore a few places before making that decision but the main thing would be it would need to be warm most of the year.