There is no getting away from the fact that cyber crime is on the rise. Cyber-attacks are getting more intelligent, varied in some cases AI powered. According to a Microsoft report there are a whopping 579 password attacks every second – that's 18 billion every year. Despite this alarming statistic we come across many businesses that still don't have security measures in place to safeguard their organisation. In this article we cover some of the ways you can protect your organisation from cyber crime.
How to protect your organisation from cyber crime – secure your passwords
This might seem like an obvious suggestion, but you would be surprised at the number of people we see without basic password protection in place. One of the most important ways to ensure that your online accounts are safe and secure is to create strong passwords and ensure they are significantly different from your previous passwords.  
 
Enabling MFA for your user accounts is another area that can significantly reduce the risk of compromised accounts leading to critical data loss. As well as your password, MFA requires secondary confirmation from the user. This can be presented to your users in several ways whether it be SMS, phone call or an authenticator application which can be locked by biometrics.
Update your software
In the last two decades, the sophistication of cyber attacks has come a long way, which is why it's even more important to keep on top of your software updates. This is especially important with your operating system and security software. Patching any weaknesses in your system should be at the top of your priority list to ensure you don't become a target.
Train your users
A significant number of security breaches come down to human error. Businesses need to take responsibility and educate their employees on common cyber threats. If employees are not aware of dangers, you increase the risk of cyber attack, no matter how robust your awareness or security software is. Microsoft offer a range of resources including a 'Be Cyber Smart Kit', which includes insights and best practices to use yourself and share with your organisation.
Protect your data
There are simple steps to take when protecting your data. These include data backup, encryption, secure disposal and controlling cloud usage. A way you can start to cover these areas is with Microsoft Purview, the latest addition to Microsoft's security portfolio. It combines the former Azure Purview and Microsoft 365 compliance solutions into a single pane of glass with the focus on:  
Risk and compliance solutions from security

 

Unified Data Governance from data and AI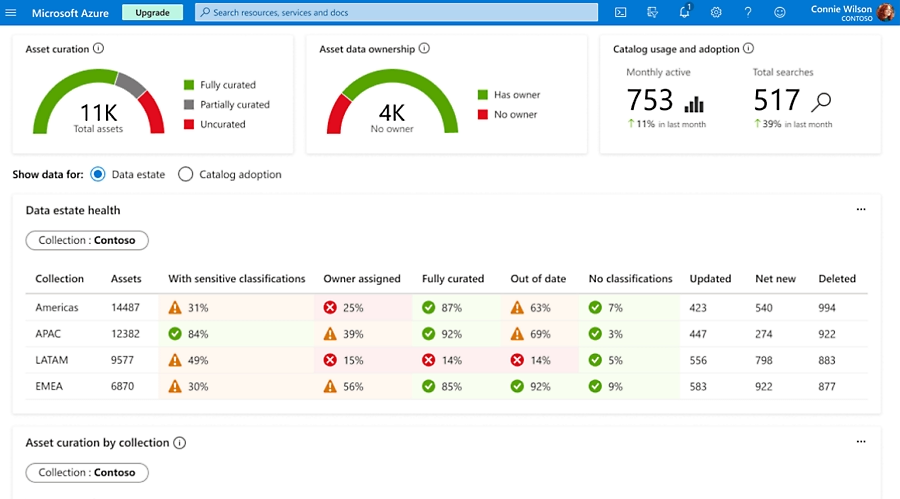 This tool helps you manage your on-premises, multi-cloud, and Saas Data. It also gives you a view of your sensitive data where you can gain key insights on your metrics across the business. You can find out more about Microsoft Purview here.
Encrypt and use labels for confidential emails
According to the Microsoft digital defense report 2022, over 70 billion email and identity threat attacks were blocked last year alone. When it comes to your emails ensure only intended recipients can view message content by encrypting important email. You can also use labels to identify email that contains sensitive information so that users know not to share it. You can see more about sensitivity labels here.  
Using secure links instead of attaching documents can also help reduce the threat of cyber attacks. Make sure you know who can access your documents by using a secure link from SharePoint or OneDrive. With a secure link you can specify permissions on files which can be visible only to people in your organisation, people you invite or as read-only so it can't be modified. You can see more about secure links here.
To find out more about how to protect your organisation from cyber crime or about the Microsoft solutions available, contact our team.