Azure is Microsoft's market leading cloud platform. Azure is a key part of any organisation's IT strategy, offering unrivalled security, resilience and flexibility.
The Azure cloud platform comprises of  more than 200 products and cloud services designed to help you bring new solutions to life—to solve today's challenges and create the future. Build, run, and manage applications across multiple clouds, on-premises, and at the edge, with the tools and frameworks of your choice.
Create secure future ready applications in the cloud

Full flexibility to scale your resources to meet your requirements

Simplify your IT infrastructure with class leading services from Azure.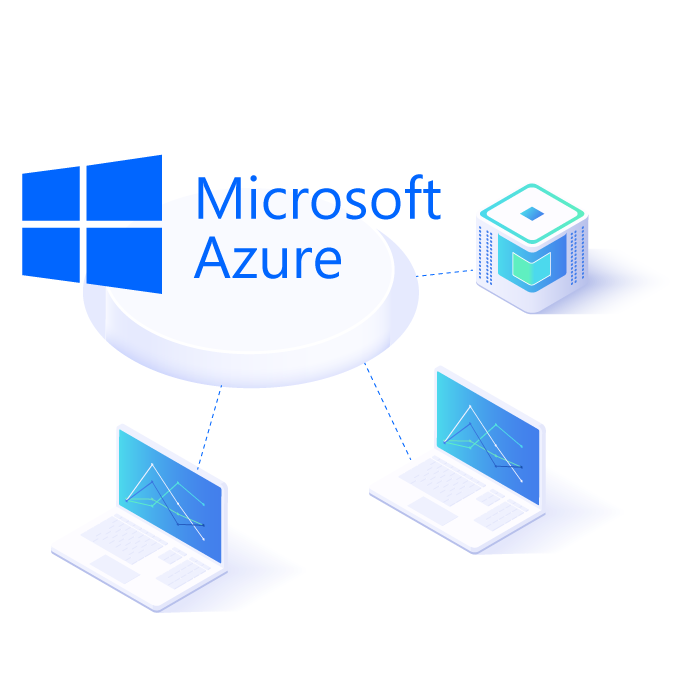 Microsoft Azure
Azure is more than just a cloud hosting platform. Azure is actually the collection of 200+ cloud based services. Each of these services provides a unique and easy to use service to help you run your IT infrastructure. Azure is embedded with artificial intelligence, for example,  to help take your organisation to the next level of analysis and insight.
Moving your on-premise servers and databases to Azure is made easy with Bridgeall's expert advisory, planning and migration services and provides you with the security and flexibility you need to build a reliable IT infrastructure. Azure SQL is the most powerful and reliable way to host your SQL databases.
Azure offers a comprehensive range of services for your applications and websites providing a flexible and powerful platform to host your key services.
Microsoft Azure services
Bridgeall is a leading Microsoft cloud partner with a Microsoft Gold competency in Cloud platform, Data platform and Data Center. Our team of Microsoft certified engineers are here to make sense of the wide range of services available from Azure and design you a path to modernize your IT infrastructure by moving to the cloud.
We offer a full range of cloud consultancy, migration and support services to help your organisation move to the cloud.
Azure briefing
In our Azure demo and briefing we will discuss and highlight the key capability available from Azure to help you with your requirements.
Azure Application Modernisation briefing
In our 2-hour Azure Application Modernisation briefing, our expert consultant will discuss with you how to modernise your applications with Azure. 
Azure migration
We offer a range of Azure migration services for servers, SQL databases, websites and applications. Contact us to find out more about our range of Azure migration services.
Costs and Licensing
Bridgeall offer a range of licensing and Azure Cost services. As a Microsoft CSP we can offer a range of license options to help you purchase Azure services. Our Azure certified consultants are experts at ensuring you are on the right license option for you to help you manage your Azure costs.
Azure Cost Review
In our Azure cost review our expert cloud consultants will review and analyse your Azure requirements and current set up to identify any cost savings or improvements that could be gained.